Water Cooling Refrigerated Air Dryer for Compressor (High temperature type)
Inlet Air Temperature: ≤80℃ or 208 ℉
AmbientTemperature: ≤40℃ or 104 ℉
Operating Pressure: 0.4~1.0MPa
Pressure Loss: ≤0.02MPa
Freezing Medium (Refrigerant): R-22 ,R407C,R410
Cooling Water Temperature: 2-34℃ or 35.6~93.2℉
Coiling Water Pressure: 0.2~0.6MPa
Pressure Dew Point: 2 ~ 10℃ or 35.6 ~ 50 ℉

1.Stable performance:stable outlet dew point,without any ice block and moisture.
2.Reliable operation:Good quality parts,simple design and high efficiency refrigerated control system.
3.Simple to install:single connector,automatic adjust system,less time to maintance and without replace any parts.
4.High efficiency:improve air tool and others equipment's service life, reduce pipe leak and power drop, low the moisture's effect.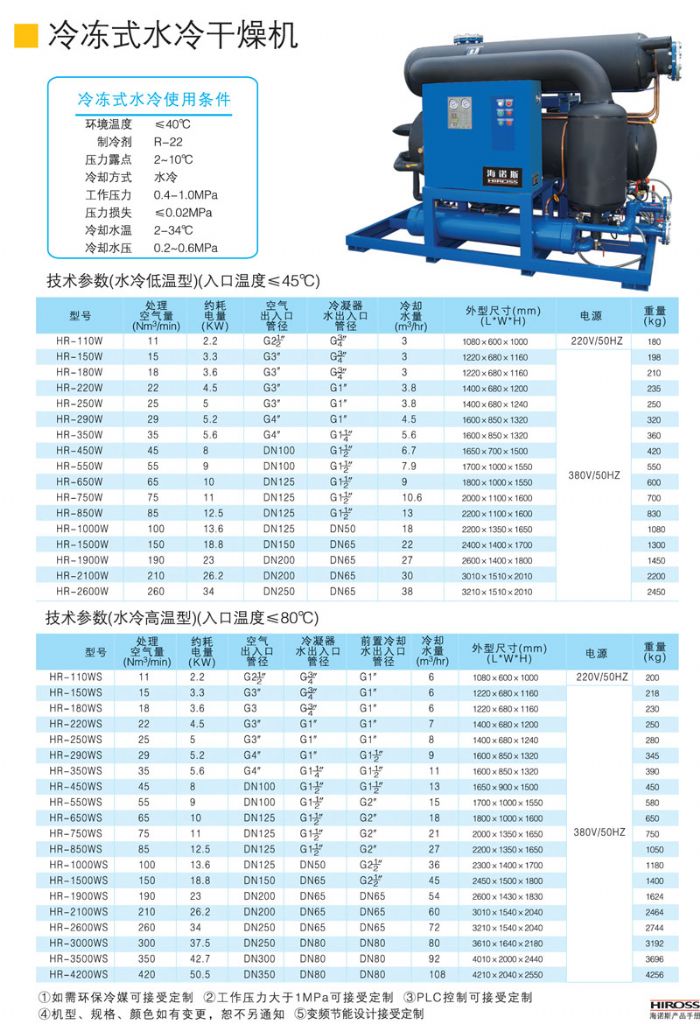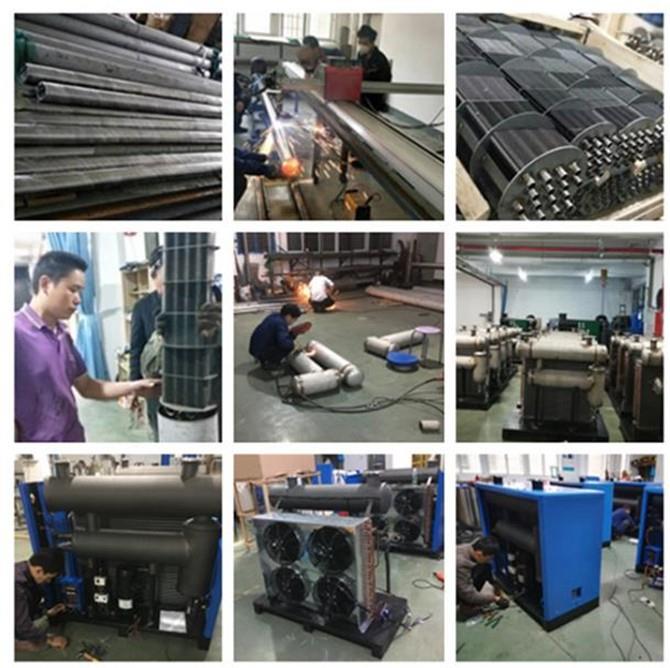 Continue Reading